Wednesday, 23 May 2018 18:40
Tom Massey has been awarded a Silver Gilt medal for his fabulous garden for the Lemon Tree Trust at the RHS Chelsea Flower Show.
We are delighted to have been involved with Tom Massey and his remarkable design for the Lemon Tree Trust garden at the Chelsea Flower Show. The garden, inspired by the resilience, determination and ingenuity of refugees living in Domiz camp in Northern Iraq highlights the unexpected beauty hidden in the camp and uses materials typically available in such camps, including concrete and steel.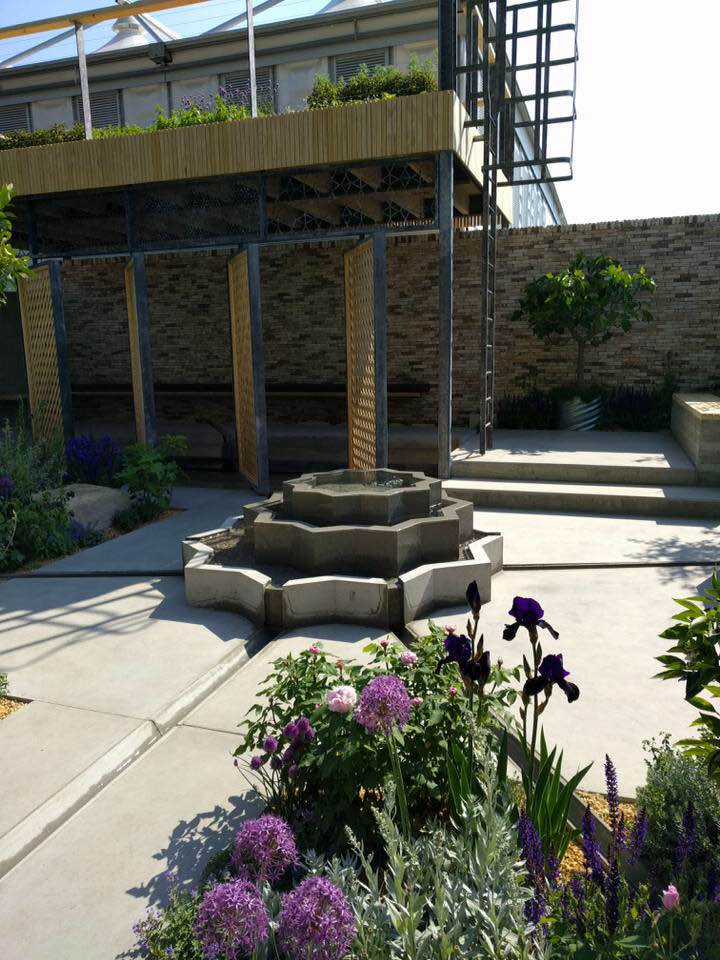 Specialist Precast Products are proud to have supplied cast product for the central star water feature, the v channel rills, benches and large slabs. The concrete was cast in Bedwas before being transported to Chelsea to be lifted into place at the beginning of the build.