Monday, 19 December 2016 11:00
We would like to wish all our clients, suppliers, staff and friends all good wishes for a merry Christmas and a happy, healthy and prosperous New Year.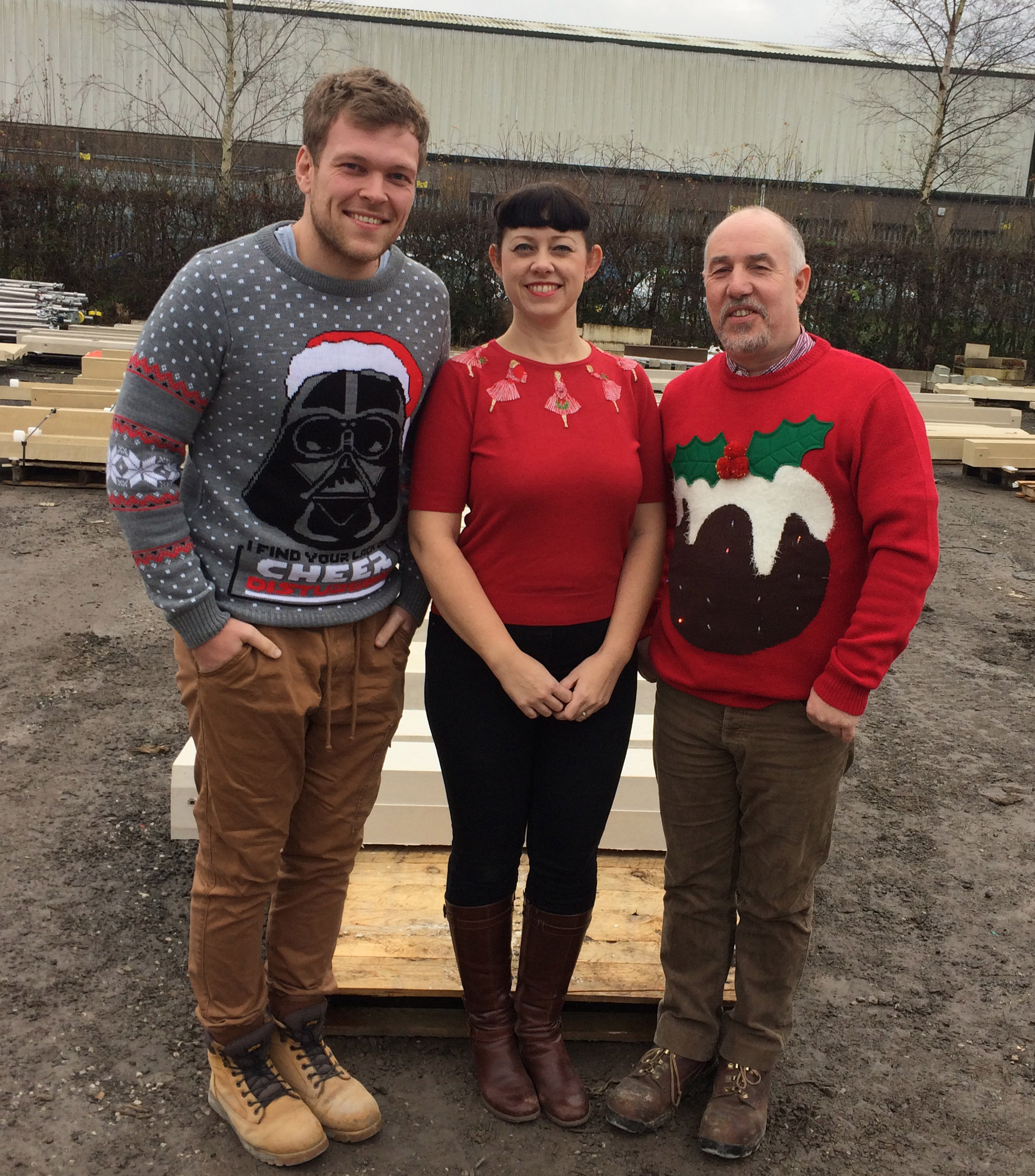 As you can see, Drew, Mia and Ray are entering into the Christmas spirit with their lovely jumpers, although they do look a little chilly standing outside in the yard!
With very best wishes to you all from the team at Specialist Precast.