Tuesday, 23 August 2016 09:24
We are pleased to announce that our first workshop employee has achieved the Concrete Practice award - the first of many, we hope.
Specialist Precast are pleased to have supported John Paul Curley in completing his Concrete Practice Certificate through the Institute of Concrete Technology and the Concrete Society. John is the first of our shop floor employees to achieve this award and it is our intention over the next 2 - 3 years to offer the opportunity and assistance required to enable all our shop floor operatives to achieve this standard with a view to furthering their knowledge and also to enable SPP to achieve the highest standards for their clients and customers.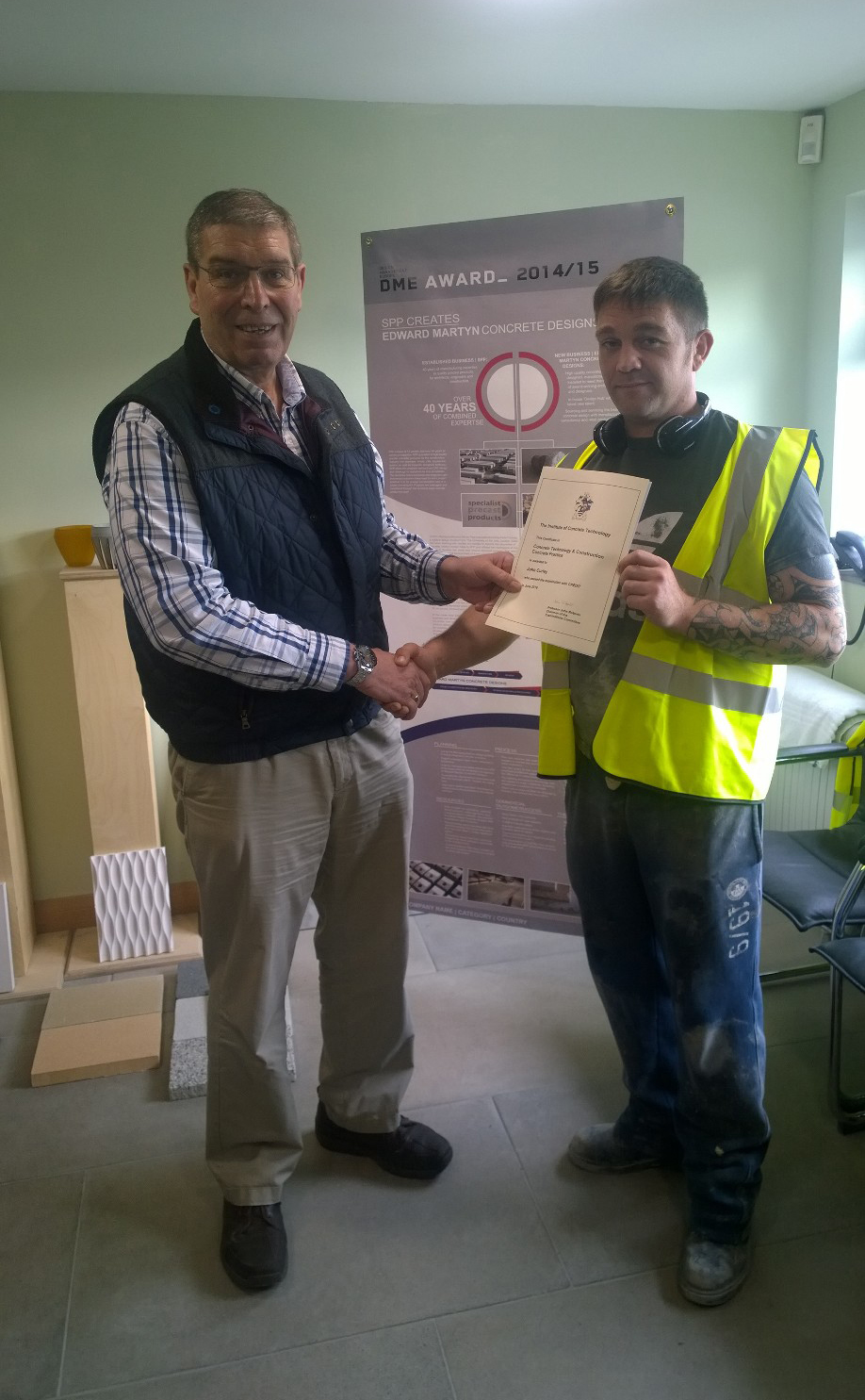 John Paul is seen here receiving his certificate from the Chairman, Martyn Fear.