Tuesday, 11 August 2015 07:21
We are delighted to announce that Martyn Fear, Managing Director of Specialist Precast Products, has been appointed President of The Concrete Society.

As President of The Society, Martyn will serve a two-year term of office and his focus will be "raising awareness of the organisation within smaller companies to benefit industry as a whole." 
Martyn was handed the presidential chain at the recent Society AGM by Immediate Past President Paul Browne, Regional Director for Scotland at formwork engineering company PERI.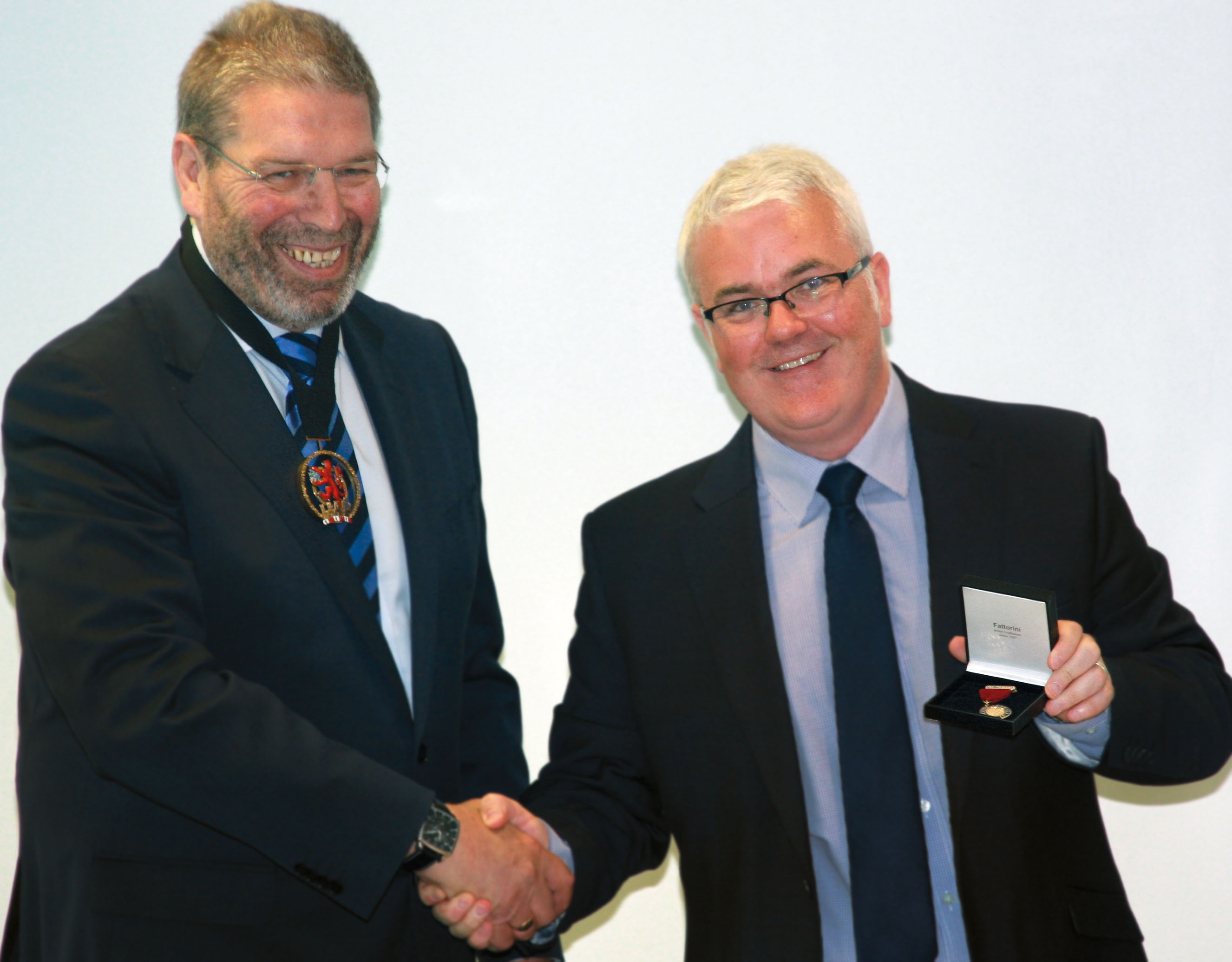 In stepping down as President, Paul said, "It has been a great honour to be President for the past two years. I would like to thank Kathy Calverley and The Society staff. The business is now in a stable position and I have enjoyed watching different ideas being identified and developed for growth."
The Concrete Society was founded in 1966 and remains an independent technical organisation with a broad membership base that includes professional engineers and designers; the contracting and material supply industry, academia and client bodies from over 60 countries.
The Society offers a comprehensive portfolio of products and services to the industry including the highly regarded advisory service which offers prompt and impartial support to industry clients either on site or by telephone and email.
It is also held in high regard for its magazines and technical reports providing an invaluable information resource operating the world's largest collection of cement and concrete related material with references now numbering in excess of 154,000.
Additionally, the Society provides increased opportunities for professional development in concrete. It also runs regular day courses on varying subjects for the industry.
Membership involvement is key to the enduring success of The Society, with a strong UK network of technical support and social activity.