Tuesday, 17 November 2015 09:39
Martyn Fear, Managing Director of SPP, in his role as National President of the Concrete Society, recently presided over the National Concrete Awards.
The awards were held in the Grosvenor House Hotel in Park Lane in London, where 450 industry people were entertained by Huw Edwards of BBC News.  All in all the evening was a great event celebrating excellence in the concrete industry.
According to the Daily Mail, Mr Edwards had particular praise for the sea wall at Lyme Regis which had impressed judges with its exposed aggregate finish and following the contours of the coast.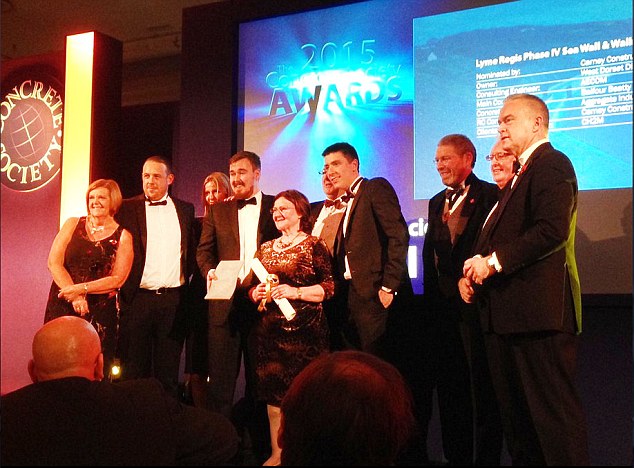 Martyn is third from the right in this photo, with Huw Edwards on the far right.